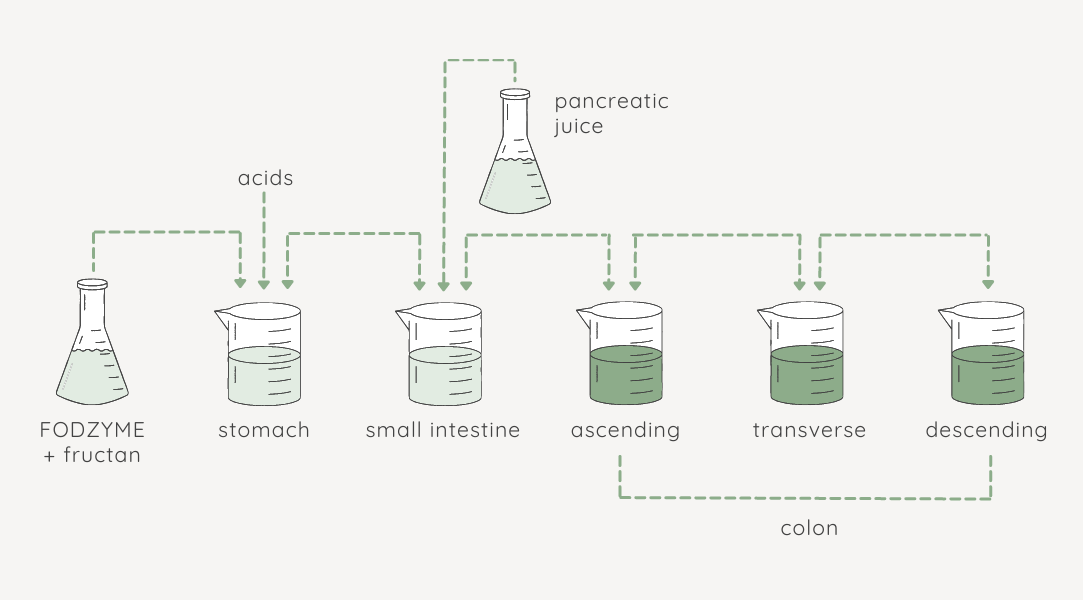 We tested FODZYME in SHIME®, a multi-compartment scientifically validated model of the complete human gut, to study the efficacy of FODZYME's fructan hydrolase in fructan degradation.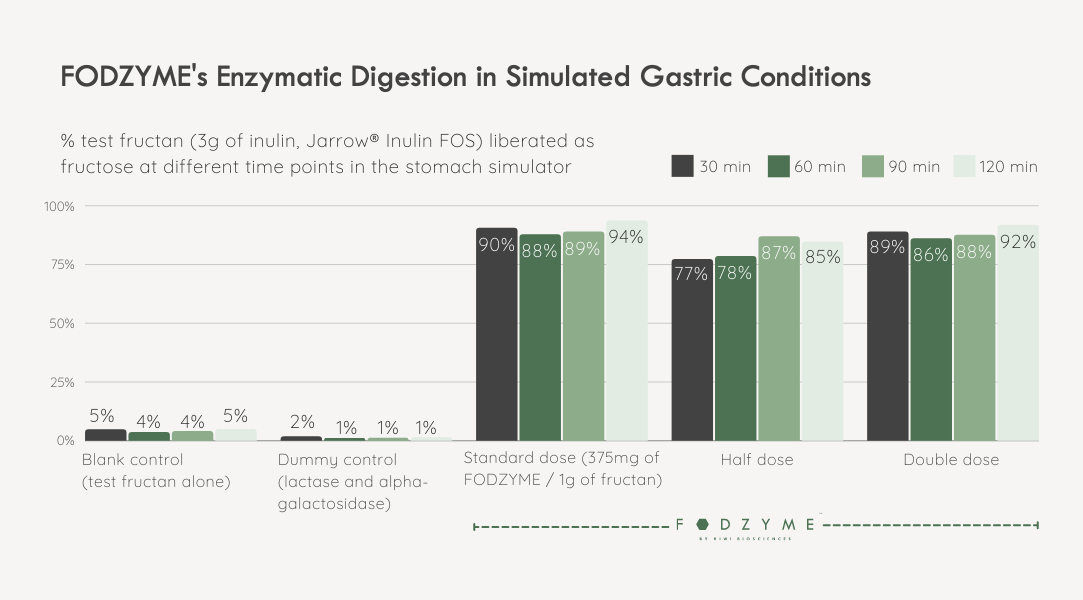 A dose of FODZYME was added together with 3g of inulin (a common source of fructan) to see how effectively FODZYME's fructan hydrolase breaks down fructan.

Findings indicated rapid breakdown of fructan to fructose in gastric conditions with ~90% of the inulin mass converted to fructose within 30 minutes thus demonstrating resilience to both gastric pH and protease activity.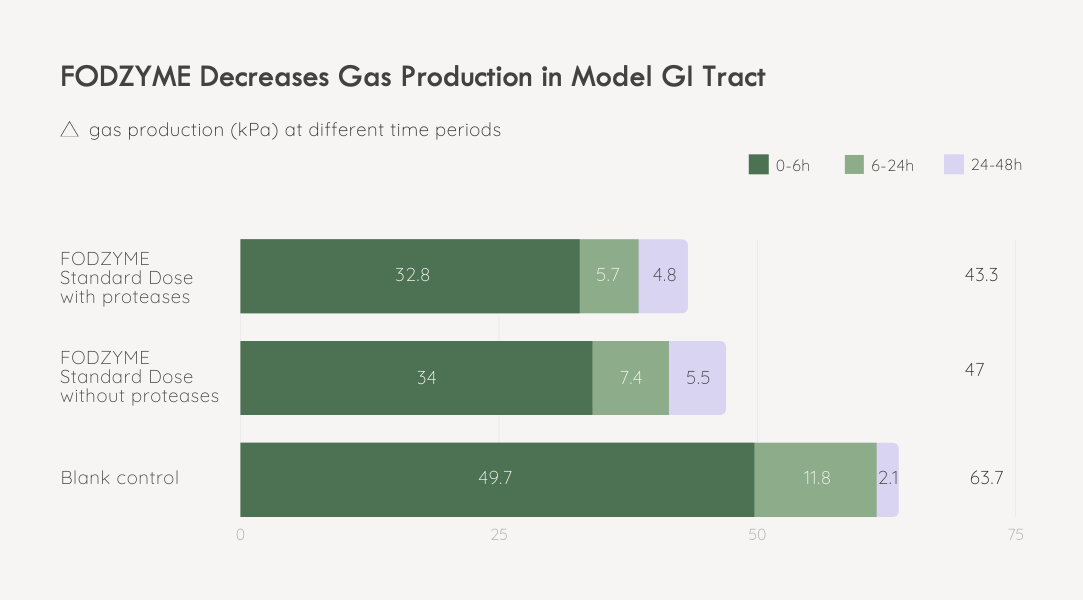 Further intestinal modeling demonstrated a significant portion of the released fructose was absorbed during simulated small intestinal transit (70%), with a corresponding decrease in microbial gas production.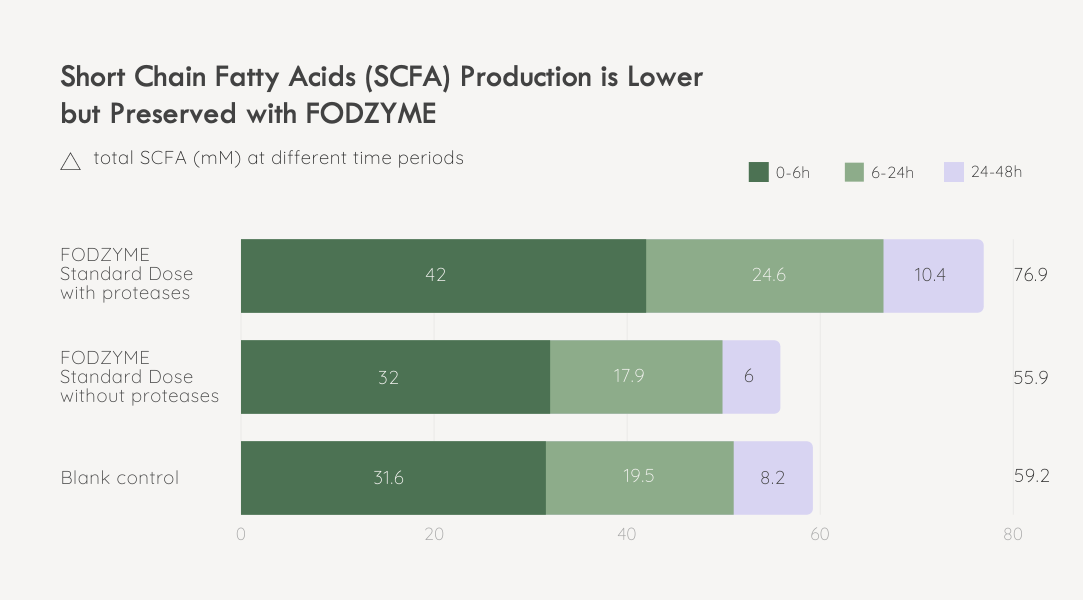 SCFA production was reduced but not depleted, suggesting FODZYME's enzymatic approach may be more favorable to colonic health than avoiding FODMAPs altogether [4].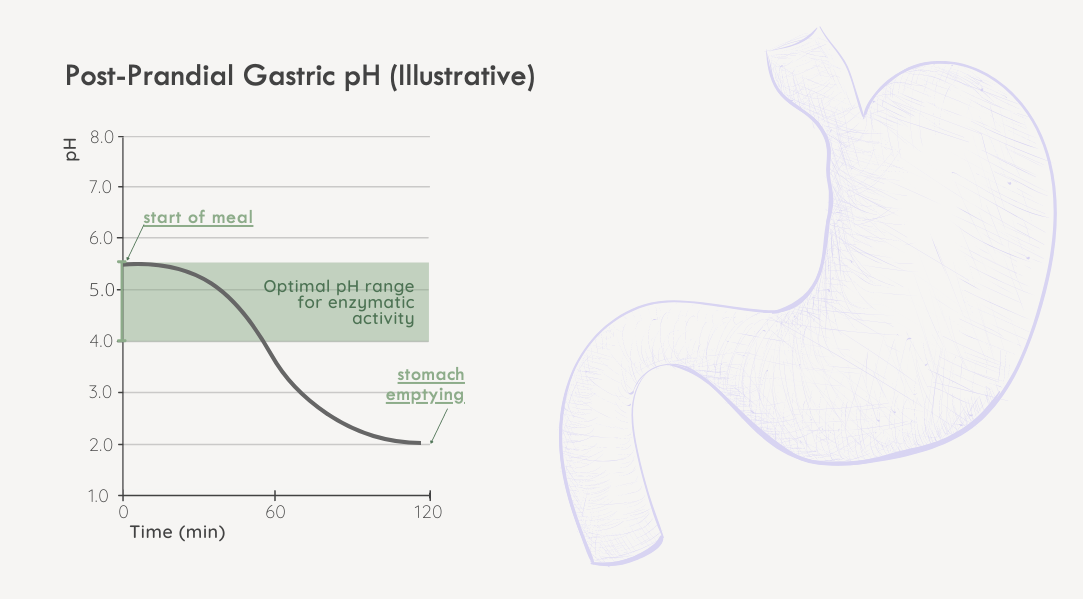 It is critical for the enzyme to distribute in the ingested food bolus as quickly as possible to take advantage of the optimal pH range for enzymatic activity immediately following a meal. Later on, gastric pepsin becomes considerably more active and other proteases threaten enzyme stability.

FODZYME's powder formulation maximizes homogenization of enzymes and food and thus the availability of enzymes to their substrates at the post-prandial gastric pH most favorable to microbial carbohyrases.